About us
Welcome to the most advanced event manager and horse statistics website in the world! With a complete set of tools to manage your event online we make it easy, user friendly, with up to the moment results and standings. With over 10 years experience and more than 200 associations using it in USA and Brazil, simplify your event and start using SGP today!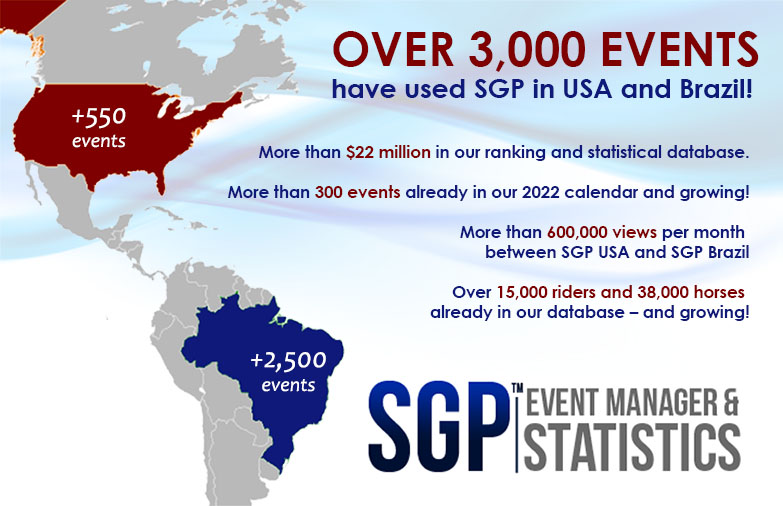 General Statistics
• $ 26.661.800,00 in prize money by the SGP Ranking.
• Total of 235.859 online entries.
• 17.670 registered riders, 42.603 registred horses and 10.711 registered users.